PRIVATE LESSONS
Robin Biggins Vreeland
Robin Biggins Vreeland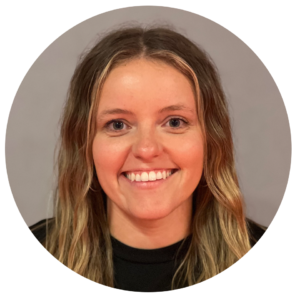 Head Coach // 13 Elite
Coach Biggins is beginning her 8th year of coaching school volleyball and her 7th year of coaching club volleyball. She played all throughout high school where she earned many awards, captain titles and was selected to the Oklahoma All State Team. 
She coached at Glenpool Public Schools and in her second year as Head Coach led them to a 5A Regional Title and a State Championship Tournament berth for the first time in over a decade. With this great accomplishment, her peers voted her as the OCA Region 7 Volleyball Coach of the year in 2021. Coach Biggins is nearing completion of her Bachelors Degree at NSU and will use her degree to teach.
Please use this form to contact the coach to schedule a private lesson with Ultimate Performance Volleyball Club.
During Season –
November to May, our teams practice takes priority.
Monday through Thursday –
practices are scheduled from 5:00 to 10:00pm
Friday – Open to Scheduling
Saturday – Open to Scheduling
Sunday - Open to Scheduling
We also have open courts during Holiday Season dates when teams have optional practice times.
Reach out to us to find available open court times.