Ultimate Performance Volleyball Club was formed to teach both fundamental and advanced athletic skills as well as life lessons to young athletes in an environment that promotes excellence in all things.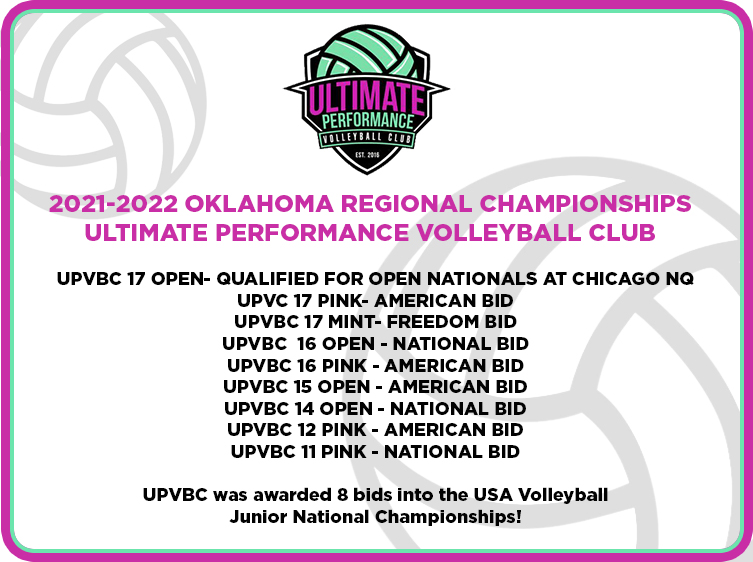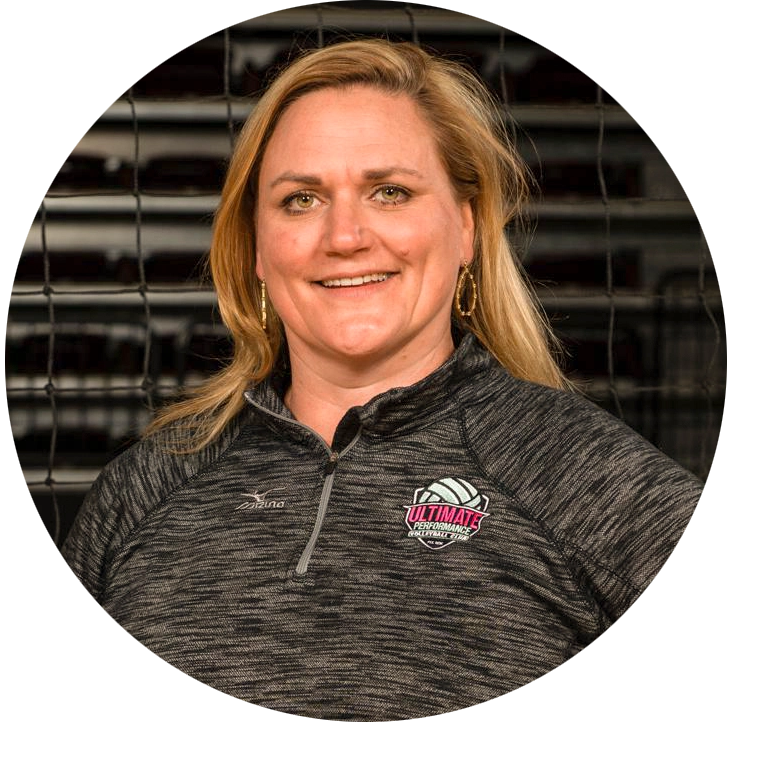 Missy McCaw-Frette
Club Founder & Director | Co-Coach w/Steve Hinds: 15 Open
 UPVBC has the privilege of providing our athletes with instruction from coaches who possess some of the highest level of instruction and training the nation has to offer. Each of our coaches has coaching experience on a state and national level. UPVBC coaches are committed to helping each team and player reach their optimum performance in the sport of volleyball. In addition, many of our coaches have years of experience on both sides of the college recruiting process and can assist players and parents who are interested in pursuing a collegiate volleyball career.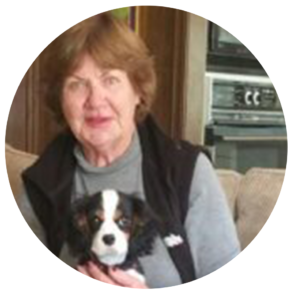 Peggy McCaw
Coach Peggy "Peg" McCaw started coaching in 1961, and she hasn't stopped since!  Her talents have reached far and wide in the United States' volleyball community and included guest coaching and clinician positions in most of the 40 regional volleyball associations of USA Volleyball.  Her firsthand experience as a player and a coach, from the junior high to collegiate levels, gives Peg a unique perspective, and a deep appreciation for sharing her knowledge with players of all ages.
UPVBC is very proud to have Peggy McCaw to help train our Tulsa coaches and players within the walls of the first club-run facility in the Tulsa area.
She is a champion of girls' high school volleyball, providing in-service clinics for Tulsa public schools over many years that led to the formation of the first girls' volleyball high school team in Tulsa. She started a boys' junior program in 1989, considered the first of its kind in Oklahoma at the time, and was named USA Volleyball's Boys' Coach of the Year that season and again in 1991.  Her team won the AAU Boys' National Championship in 1990.  Her son, Chip, a 2000 Olympian, was on that team.
But she didn't stop there.  Her passion for coaching and teaching young athletes continues to grow, following them into their adult years.  She is the only coach in Oklahoma to have coached an Oklahoma men's team and win the Open Division at the USA Volleyball Open National Championship.  She also played at the U.S. Opens, earning 4-time All-American honors in the Senior Division.
Her desire to find high quality places for her own children to learn and play has been a lifelong mission for her and her family.  She and husband, Charlie, who passed in 2019, would spend countless hours and many miles crossing the U.S to attend various junior club, collegiate and national team tournaments where Missy and Chip played.  Missy was a high school All-American who earned a college scholarship to the University of Southern California, and is now the founder of the Ultimate Performance Volleyball Club.  Son, Chip, won the 1992 NCAA men's volleyball national championship in his freshman year at Pepperdine University before going on to the U.S. National Team and the 2000 U.S. Olympic Team that competed at the Sydney Olympics. He ended his professional playing career as a member of the U.S. national beach volleyball team program, competing on the FIVB World Tour and AVP pro beach volleyball tour for 7 seasons.  Chip was joined in the U.S. National Team system by several players who trained under Peg as juniors.
Peg's volunteer service includes sitting on the Volleyball Advisory Board for the Oklahoma High School Athletic Administration and being named Westside YMCA Volunteer of the Year.
Her love of volleyball is returned tenfold in the love and appreciation past players, coaches, friends and family express for Peg and what she has done to help create opportunities in Tulsa and around the U.S.
During Season –
November to May, our teams practice takes priority.
Monday through Thursday –
practices are scheduled from 5:00 to 10:00pm
Friday – Open to Scheduling
Saturday – Open to Scheduling
Sunday - Open to Scheduling
We also have open courts during Holiday Season dates when teams have optional practice times.
Reach out to us to find available open court times.